Welcome to Our Website!

The goal of our company is to provide you, the model railroader, with custom painted and weathered equipment, custom dcc decoder installations and full LED light and sound packages. We currently are an InterMountain Railway, ESU LokSound and TCS decoder dealer with more on the way!
Our philosophy is - "If the prototype railroad had it, so can you model." You are only limited by your imagination and the space within your locomotive.
The starting point for any of our decoder installations are decoders from any of the leading major manufacturers. These include , but are not limited to, ESU LokSound, Train Control Systems (TCS), North Coast Engineering (NCE) and Soundtraxx/Tsunami. We have the ability to program or reprogram sound files in either ESU or QSI sound decoders based upon available sound files.
Locomotives and rolling stock can be custom painted as well as weathering effects added. In addition to to painting, locomotives and rooling stock can be lettered based upon availabity of decals. You can decide if you want your equipment to have that "just out of the shop look" or the "i'm ready for the scrap yard look". Weathering is accomplished with a mix of paint and powdered chalks. It's up to you the degree of weathering that you want to achieve. Structures can also be weathered using the same techniques.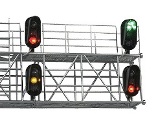 For those who want to add a fully operational signaling system to their layout, we offer a custom programming service based upon the JMRI system and the leading train detection and signaling systems such as the C/MRI system designed by Bruce Chubb. We also offer on a limited basis, custom made signals using LED lighting as well as custom built semaphore actuating mechanisms.
Services We Offer
Our Beginnings!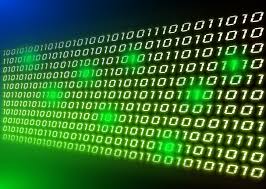 The company got its start in the 1980's with the release of the IBM 8086/8088 based personal computer and its use to connect to corporate mainframe systems.
During the early years of the personal computer and the resulting flood of clones on the market, many railroad modelers recognized that the computer could be used to interface with a model railroad and control many functions, such as dispatching and signaling, just as on a prototype railroad.

The original systems placed in use during the late 1980's and early 90's required the operator to program the control system using the Basic Programming Language. While not difficult to learn, it took time and scared many computer novices away. Two of the current members of the company started out building computers from parts and installing software and custom programming as well as being model railroaders on the side.

It was from these beginnings that eventually changed the direction in which the company would follow. With the advent of the Digital Command Control Systems (DCC) and sound decoders, a modeler could now have a model railroad that not only operated like a real railroad, but ran and sounded like one. Just as the electronics got smaller and more powerful, other new advances came onto the market to improve appearance and performance such as LED lights. Unfortunately not all engines, primarily because of their design, lend themselves to easily being converted to dcc.

It is from here, beginning in N Scale, that the company started to modify locomotives and decoders for custom installations into engines that would not have ordinarily been possible. Shortly thereafter, other gauges were added as well as well as custom lighting effects.